A special occasion deserves a unique gift. Anniversary, Birthday, Graduation, X-mas, etc. Gift a Slurrrrp cooking class.
$70 for a private class at my home (steps from Metro Papineau station) or $50 to join a scheduled group class. In the 3-hour class we will cook 3 veggie dishes & enjoy a meal, with a conversation and cultural exchange. Detailed recipes and a list of where to buy Indian ingredients provided.
CHECK OUT THE MENUS. And Options.
Pay by PayPal, interac e-transfer or even cheque. I can send you the gift certificate by e-mail, if you like. In any case your payment is proof of purchase. Please contact me if you have any questions.
Scroll down for discounts!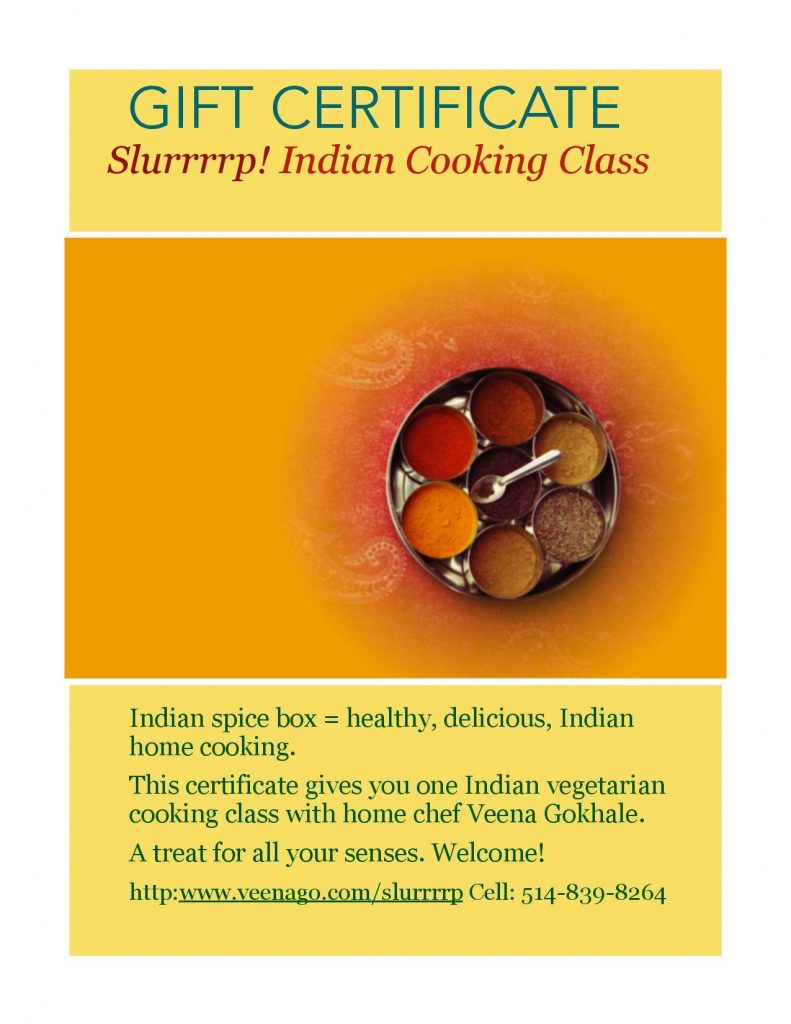 And please note Slurrrrp discounts! FOR GROUP CLASSES ONLY.