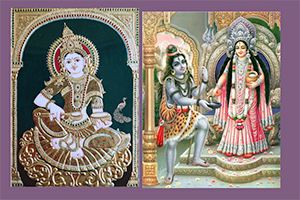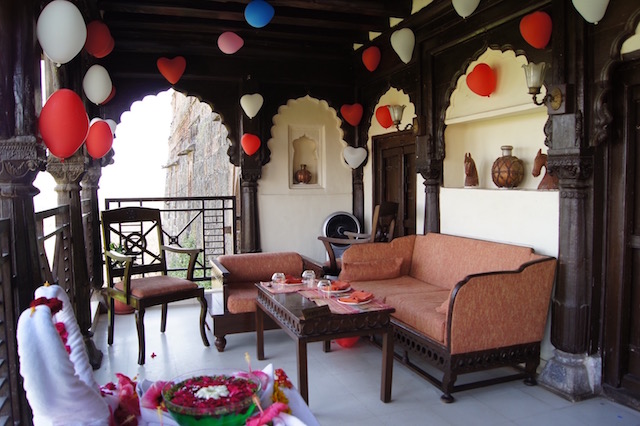 The cultural context of cuisine is important and interesting, so I like to tell a story or two at the dinner table, when we all eat together after cooking.
Food and stories, central elements in human life, have been intertwined for millennia. Your grandmother's recipes likely came down to you rolled in anecdotes. Family events and festivals bring mount-watering food and memorable stories together. India, a land that created a complex, varied and delicious cuisine, is equally rich in stories and culture.
Among the stories I tell is the legend of the Hindu Goddess of Nourishment, Annapurna. A romantic tale of a godly couple, Parvati and Shiva, it contains a lesson. And there's many more tales to be told, curated and created: informative and real, ancient and fabulous, contemporary and compelling.
"Sizzling Spices, Sacred Stories" was a multi-sensorial event I did in May 2017 at a Montreal cultural festival. It featured a traditional Indian welcome, music, food photographs and a presentation that contained factual info. about Indian cuisine as well as Indian food legends, an encounter with spices and of course some actual Indian food to taste!
And here's the article, "Bienvenue chez Annapurna, déesse indienne des aliments," about the event that appeared in Le Devoir.
My book "Bombay Wali and other stories" set in India, inevitably mentions food as well.
Please contact me to organize a similar event at your home, community centre, festival, restaurant/cafe, yoga studio or other venue. It's a lot of fun! Namaste.