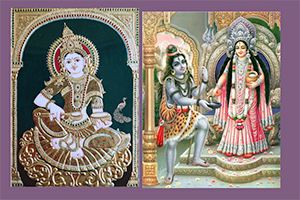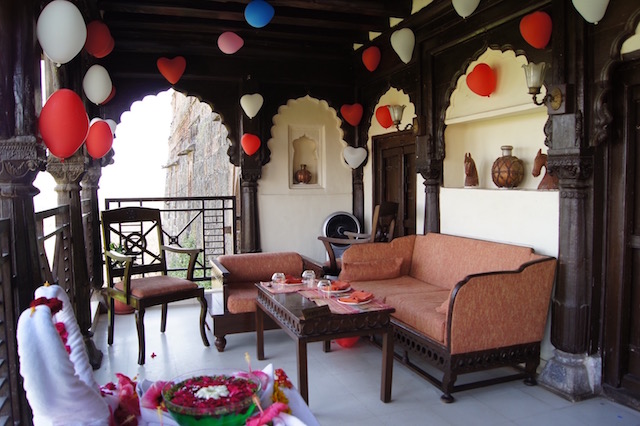 The cultural context of cuisine is important and fascinating.
Food and stories, central elements in human life, have been intertwined for millennia. Your grandmother's recipes were likely handed down to you rolled in anecdotes. Family events and festivals bring together mount-watering food and memorable stories. India, a land that created a complex, varied and delicious cuisine, is equally rich in stories and culture.
To showcase Indian cuisine in a wider, multidimensional context, I created "Sizzling Spices, Sacred Stories".
This event features many things and the format is flexible. There is an informative, audio-visual presentation on Indian spices and cuisine, followed by Q&A. There is storytelling that embraces interesting, food-related, Indian legends. (I recount them at times tongue-in-cheek, and adapted for the 21st century.) There is a spice display so people can see, smell, taste Indian spices. And there is food tasting. I play some Indian music as well.
Among the stories I tell is the legend of Annapurna, the Hindu Goddess of Nourishment. It is  a romantic tale of a quarrelsome, godly couple, Parvati and Shiva, & the story of a woman with superpowers. There are many more stories…
If you are interested in bringing this event into your home, community centre, festival, restaurant/cafe, yoga studio or other venue, let's talk. (514-839-8264) This event is a lot of fun!
Here is an article (in French) that covers the event when I did it at Festival Accès Asie in 2017: "Bienvenue chez Annapurna, déesse indienne des aliments," It appeared in Le Devoir.
My book "Bombay Wali and other stories" set in India, inevitably mentions food as well.
Namaste.